As the founder and chief executive officer of $1.7 billion Trilogy Real Estate Group, Neil Gehani was looking for something new, yet still wishing to combine two of his substantial interests: real estate and race driving. He did with his visionary venture, The Concours Club. 
This club appeals to the truly UHNW race car owner, and is adjacent to a private airport near Miami. The forty founding memberships, all of which have been sold, cost $350,000 each. Other memberships are for sale now.  And the Concours Club will open its doors in May of 2020.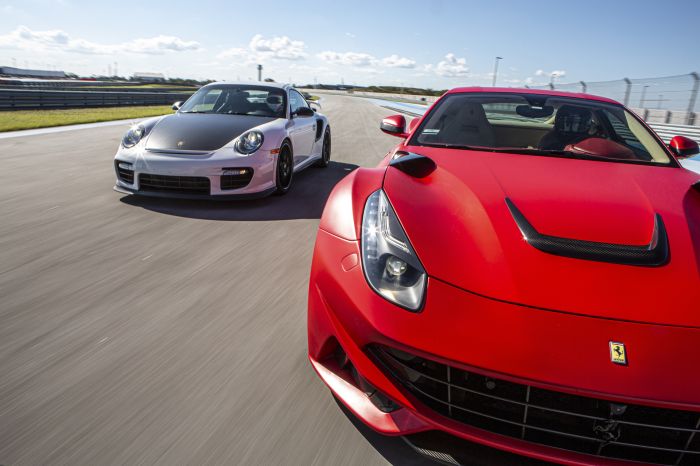 The Concours Club: Porsche and Ferrari on Concours Club Track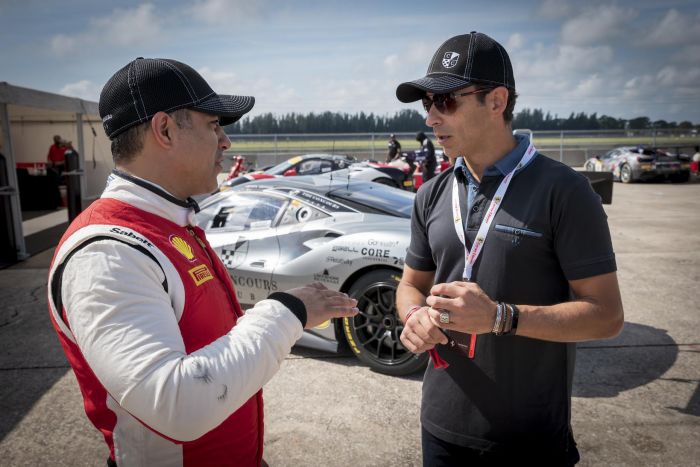 Left, Neil Gehani, and right, Helio Castroneves before Ferrari Race in Italy
JustLuxe is fortunate to have communicated with Neil Gehani, as he discussed the mission, vision, scope, and focus of the new Concours Club.
Just Luxe: At what moment did you begin to visualize/conceptualize The Concours Club?  
Mr. Gehani: I joined Autobahn Country Club in 2006 and had such a rewarding time driving there. It's a wonderful private track and country club just outside of Chicago. My enjoyment at Autobahn was what first…