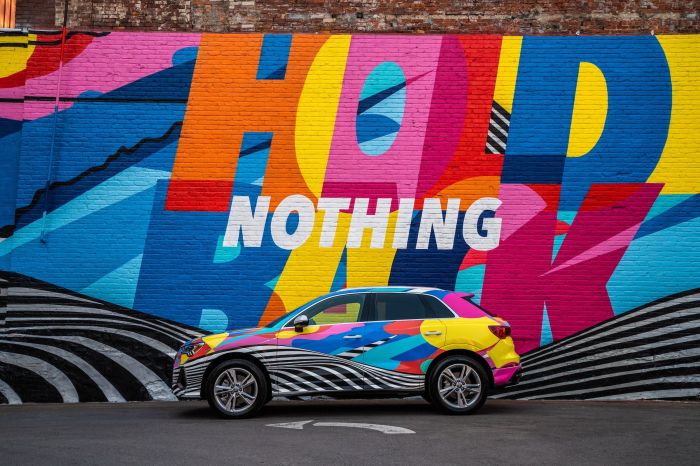 Photo Credit: Jim Fets for Audi
If Rick Ross' "Hustlin'" ("everyday I'm hustlin', hustlin', hustlin'") is your anthem, the new Audi Q3 might just be your car. The 2019 redesign of the Q3 debuted at the New York International Car Show in April, and its bold exterior, thoughtful functionality, seamless tech features, and turbocharged 2.0-liter four-cylinder engine make it the perfect vehicle for entrepreneurs who live for the hustle and hold nothing back.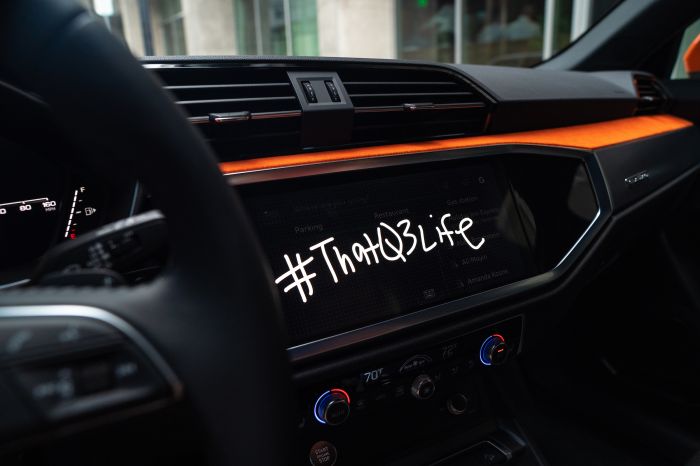 Photo Credit: Jim Fets for Audi
Audi's flagship technology makes the second-generation Q3 a kind of mobile office. Its virtual cockpit is comprised of a digital instrument cluster and touchscreen (8.8 inches or 10.1 inches, depending on your package) with available handwriting recognition. Apple CarPlay® and Google™ Android Auto come standard, making on-the-go smartphone interactions both easier and safer.
Other available options for the Q3 include the Audi phone box, which wirelessly charges your compatible smartphone and tethers it to the vehicle's antenna to boost your signal while you're on the road. Blast your anthem with the Bang & Olufsen® Premium 3D Sound System, which pumps your car with nearly true-to-life surround sound through 15…