Hilton Head Health
Yup, after my recent visit, I can see why Hilton Head Health was voted "America's #1 Weight Loss, Health, and Wellness Resort of 2019" by USA Today. H3 (as it is affectionately referred to by its guests) also scored "Best for Weight Loss" 7 Years in a Row by SpaFinder Wellness.
Even though I was there only for a much-too-short reboot (their four-day, all-inclusive Healthy Getaway Program. They also offer a 7+ day JumpStart Program or the let' s-get-serious, life-changing 28+ day LoseWell Program) I left feeling soooooo much healthier, relaxed, equipped with some newfound exercise and dietary strategies to put into play.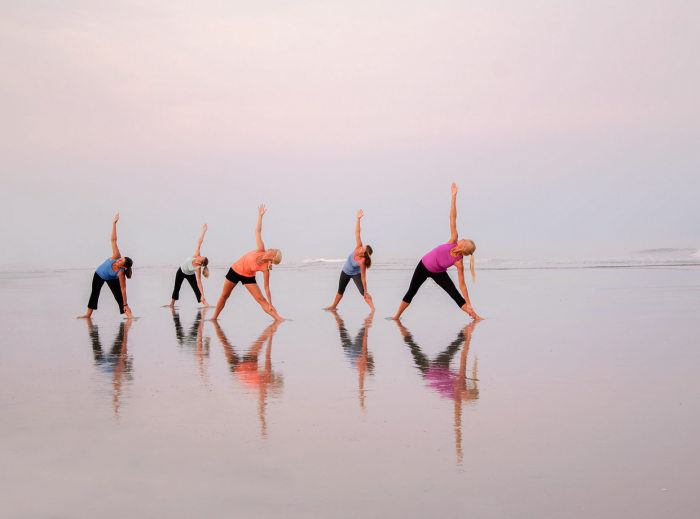 Beach yoga is fun! Hilton Head Health
I'm sure there are many different reasons why H3 has racked up numerous awards over their 40 years in business, but for me it was their freakin' fabulous food! First off, no buffets here, which is usually the case in most spa resorts.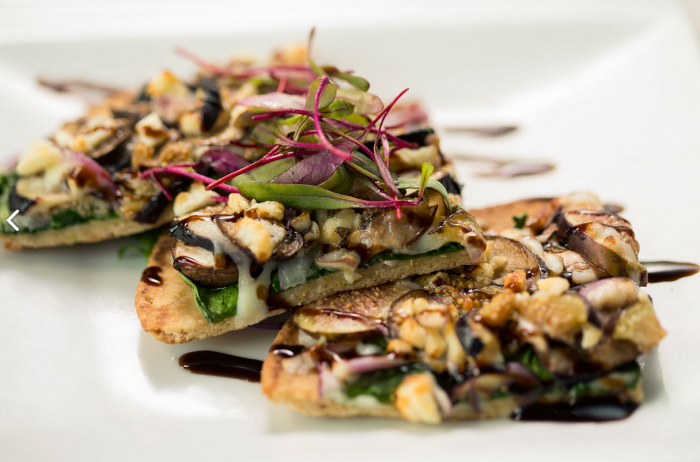 Fresh and filling chicken flatbread. Hilton Head Health
Instead, upon entering True, the bright welcoming dining room, you are cheerily greeted by the wait staff who hand you an enticing à la carte menu as well as an alternative plant-based one.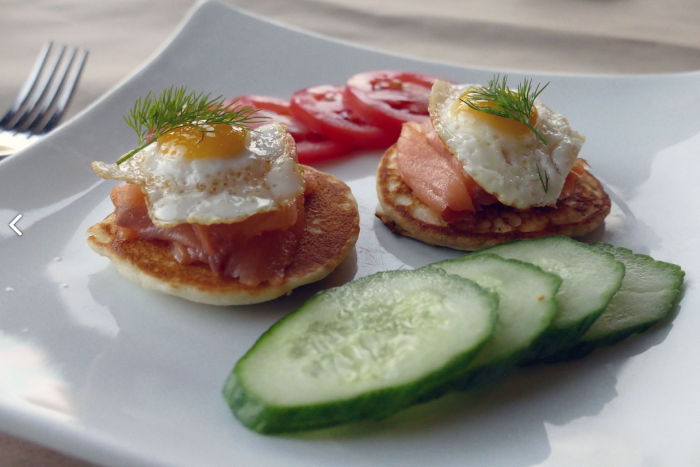 Smoked salmon and eggs was my fave breakfast….