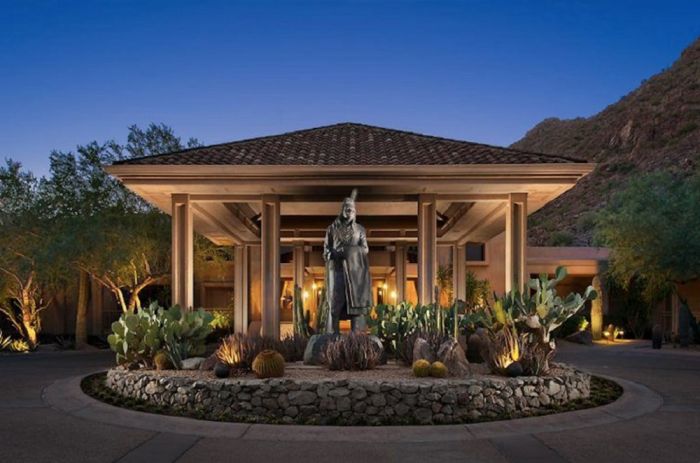 Canyon Suites
From the sprawling luxurious resorts to the spectacular Sonoran Desert sunsets, there are so many reasons any time of year to head to Scottsdale. As the temperatures start to cool down in New England, this year-round sun soaked destination is one of our favorite places to visit.
Located just 20 minutes from Phoenix Sky Harbor Airport, Scottsdale's untouched natural beauty is reason alone to come here and explore. Scottsdale can be easily described as Aruba of the United States for its near perfect weather all year long (they only receive nine inches of a rain a year compared to Boston's near 40 inches).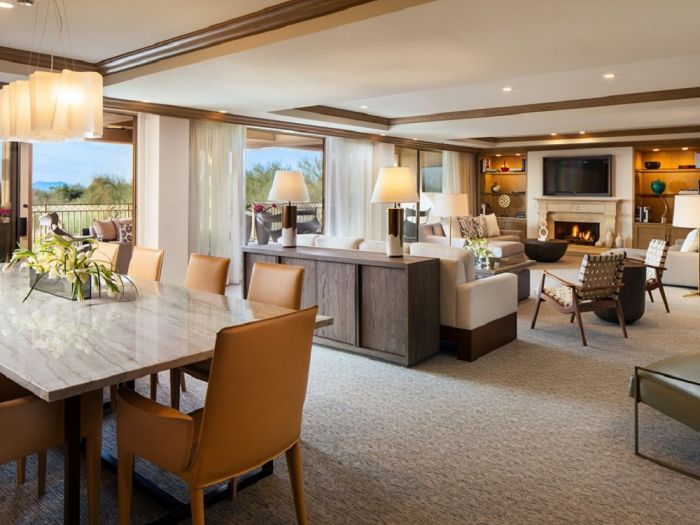 Canyon Suites
Whether you come for business or pleasure, we recommend a stay at the ultra-luxurious Phoenician resort. The 585-room resort that sits on 250 acres first opened its doors in 1988 and has recently completed a massive more than three-year renovation. We recommend reserving a stay in a 1,200-square foot one-bedroom suite at the exclusive Canyon Suites (a private resort within the resort offering just 60 rooms) complete with 1.5 bathrooms, a separate living room with four-person dining area and plush bed with Frette 400-count Italian linens.
The spacious desert and pool view suites here received…