Lotus Cars decided to retire two of their iconic vehicles, the Elise and the Exige, which are sunsetting after 25 and 21 years, respectively. But this is Lotus and they couldn't just quietly call it quits on the cars without any fanfare. So to celebrate, they decided to make five new Final Edition models that boast higher power, greater standard specification and, of course, an overall weight that might surprise you. And don't forget, they did all of this during a pandemic. 
"These cars are the ultimate versions of the Elise and Exige, and mark the pinnacle of technical development to showcase more than two decades of engineering excellence" states Lotus. "To be built in limited numbers, each is a fitting tribute to performance cars that are, almost uniquely, legends in their own lifetime."
The five new designs (the Elise Sport 240, Elise Cup 250, Exige Sport 390, Exige Sport 420, and Exige Cup 430) are available in unique paint colors, new exterior decals, new wheel finishes, new trim, and Final Edition badging.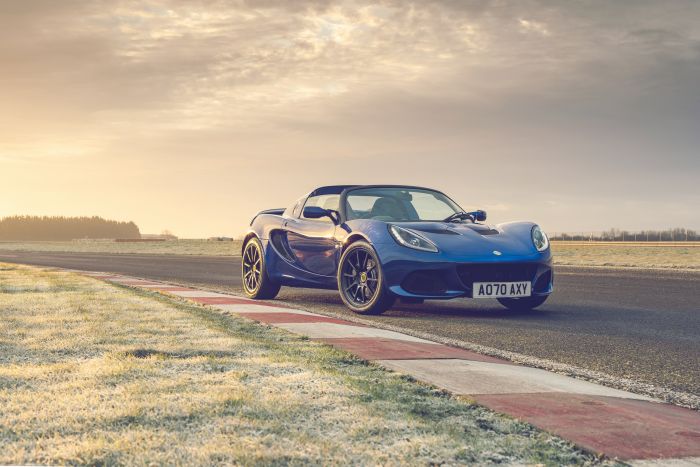 The company has been quietly working on this top secret launch for years in their Hethel, UK headquarters. If you're a local, you might have caught a glimpse of…