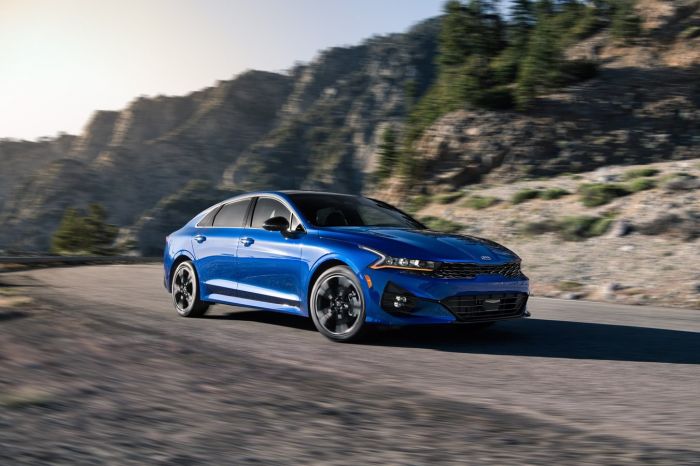 Courtesy of Kia
With the high-performance variant of the new K5 sedan, Kia takes aim at luxury sports sedan stalwarts like the BMW 3-series and the Audi A4.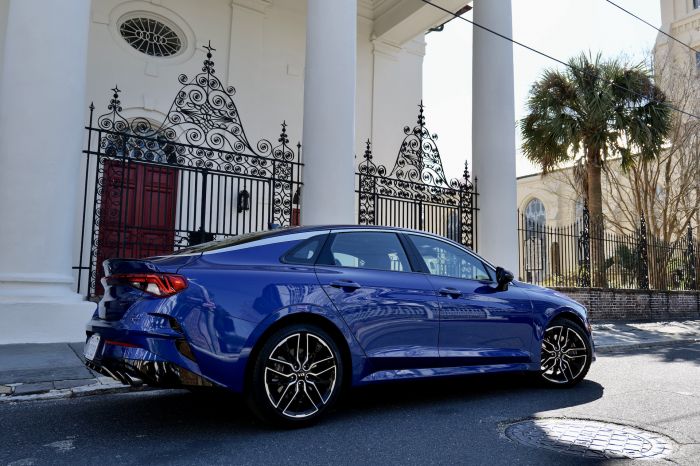 Stinson Carter
DESIGN AND STYLING 
Kia has some of the world's best automotive designers working in creative and leadership roles––including those with Audi, BMW, Lamborghini and Bentley pedigree––and you sense the talent of that deep bench when you first look at the silhouette of the K5.  
There's definitely a little Audi DNA in the shape of the K5's tail, which resembles a smaller Audi A7. I was surprised when my neighbor, who owns a new loaded Audi A4, came over to swoon over the K5. And I was even more surprised when I took it to visit a relative who buys a new six-figure sports car every six months, and I found him alone out in his driveway, admiring it. 
The K5 is a pretty car at any trim level, but the GT's visual upgrades, which include 19-inch wheels with Pirelli tires, a more menacing GT front grille, a rear spoiler, and quad-tipped dual exhausts give the GT an aggressive character of its own before you even start the engine.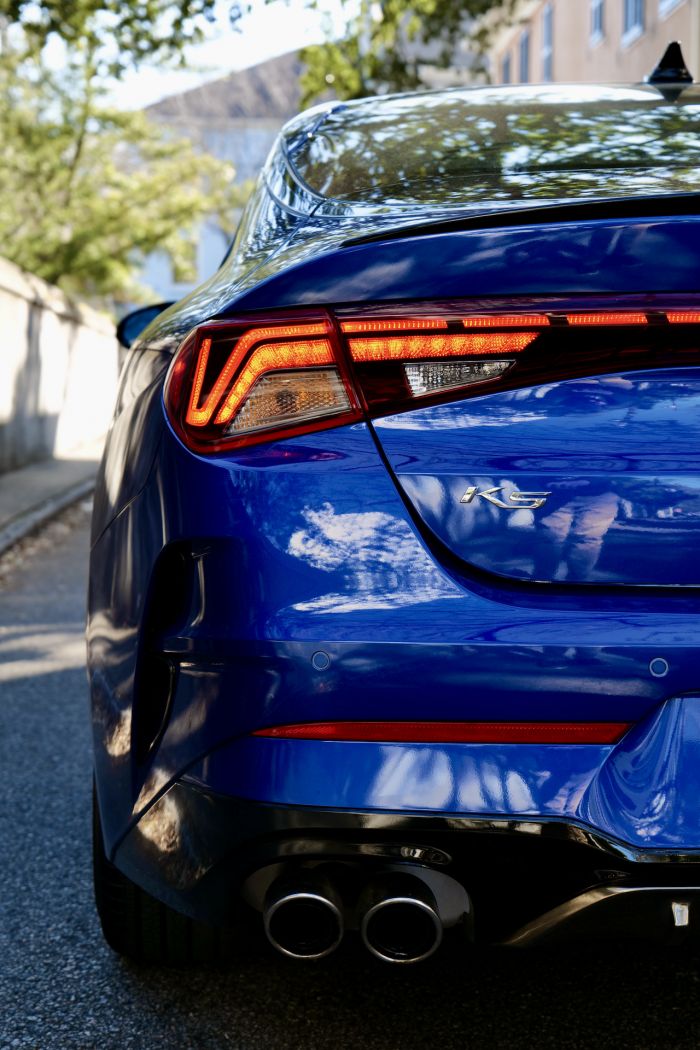 Stinson Carter
INTERIOR  
Kia oriented the cabin around the driver, angling the screen and buttons towards the…