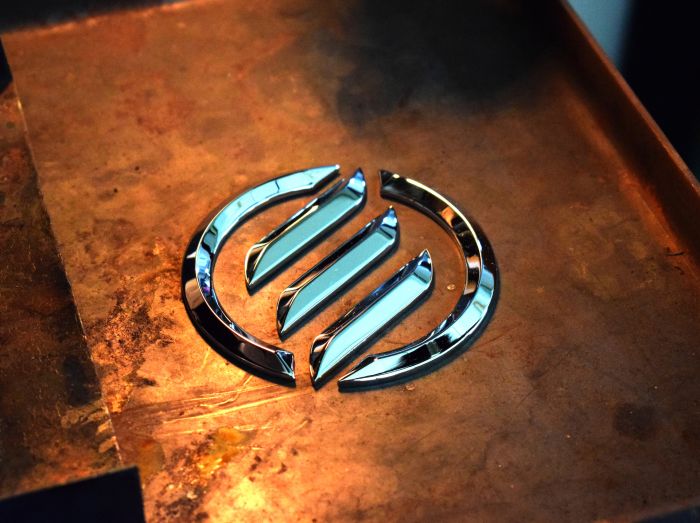 Vaughtons Elation Hypercar Badge
It is an unusual partnership: one company, the Elation Hypercar brand, launching in two years, and the other, Vaughtons, a 202-year-old British auto badge/insignia brand. Yet both design ideas and philosophies of the CEOs match well.  
The Elation Hypercar brand has two models thus far: the Elation Freedom, the first high speed, high end EV starting at $2,000,000, and the second, the Elation Iconic, built with an internal combustion engine, starting at $2,300,000. For both, Vaughtons has created an insignia that will be on and in the Elation Hypercar models.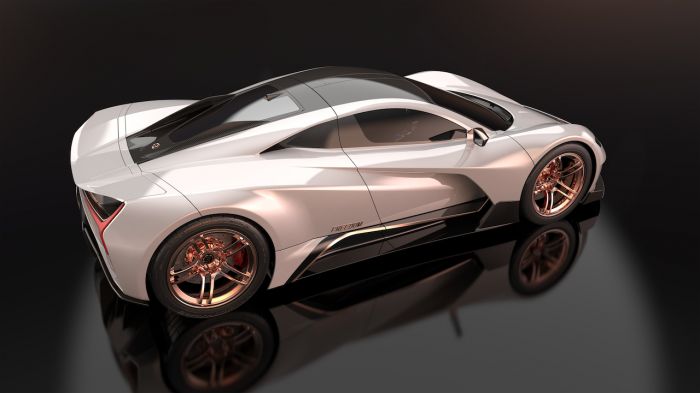 Elation Hypercars – Freedom Model
Vaughtons is no stranger to high end clients. Throughout its 202-year history, British Parliament and the Royal family have called Vaughtons to make ornate regalia. White Star Lines commissioned them to make the plaques for the first-class suites on the Titanic. For 130 years, the winners of the English Football League wore medals made by them. When Rolls-Royce needed its first badges and hood ornaments made, Vaughtons was their only choice.
So, given the breakthrough technology of Elation Hypercars, and the history of Vaughtons, it was not surprising that a partnership was formed. JustLuxe recently…