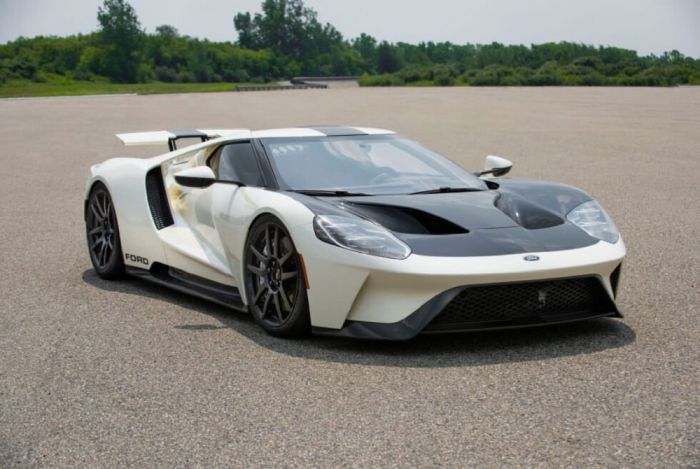 From JustLuxe Content Partner MensGear
As Ford is nearing the final legs of production for the legendary GT willing buyers are in for a treat. By 2022, the Blue Oval will no longer accept new orders for the sleek supercar.
Before that happens though, you now have a chance to own what is perhaps the ultimate version of the vehicle. This is the GT Heritage Edition, and it is a mechanical beauty.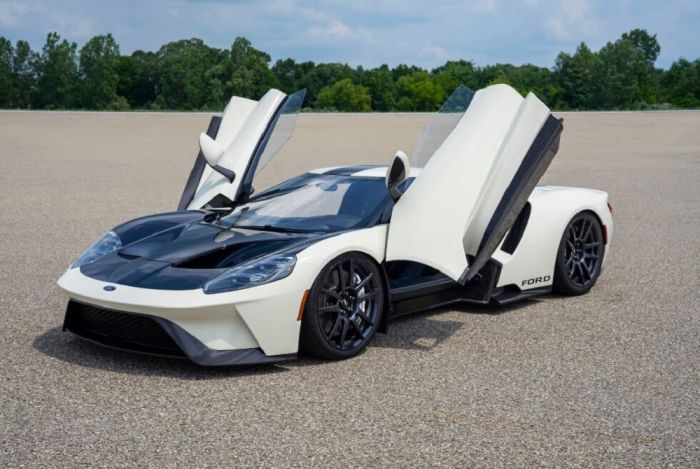 Gearheads are pointing out that Ford is building this trim as a tribute to the prototype of the GT. Just like the 1964 supercar, this modern ride boasts a two-tone paint job of Wimbledon White with Antimatter Blue. Depending on the viewing angle you can easily miss the single racing tripe.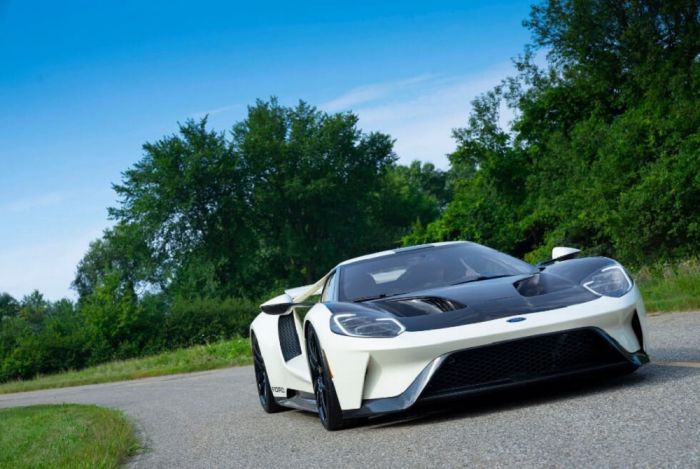 It starts from where the roof meets the windshield and runs all the way down the back. Of course, this is a visual reminder of Ford's rich motorsports legacy that ships with every GT Heritage Edition.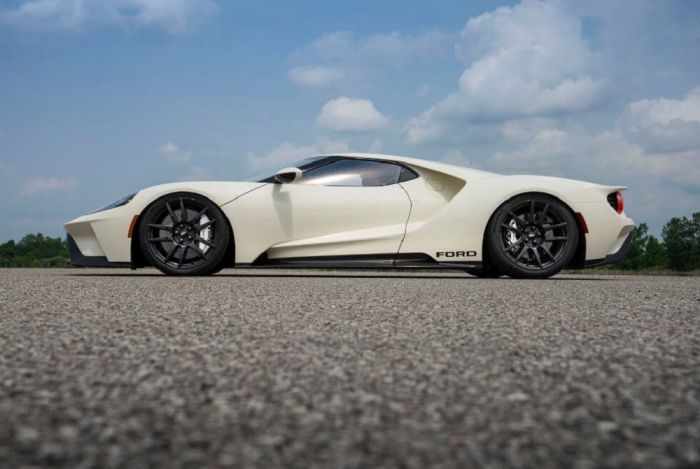 As for the other sections such as the engine louvers, side mirror stalks, side sills, front splitter, and rear diffuser, these are all in exposed carbon fiber in a glossy finish.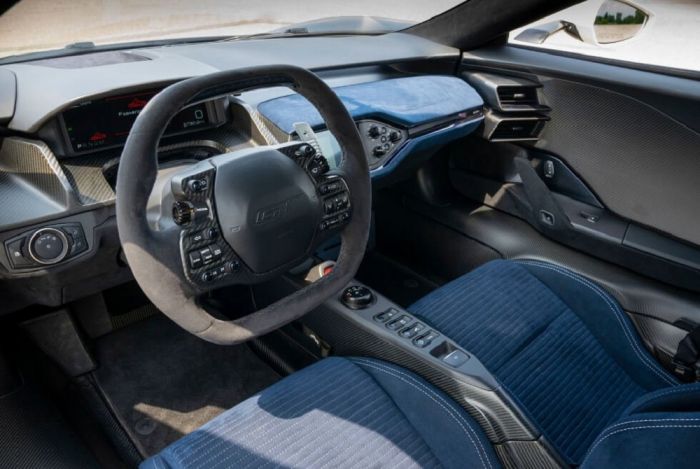 Meanwhile, the 20-inch carbon fiber wheels have a matching Antimatter Bluecoat as well. Powering this beautiful beast is a 3.5-liter twin-turbo V6 visible under the Gorilla…